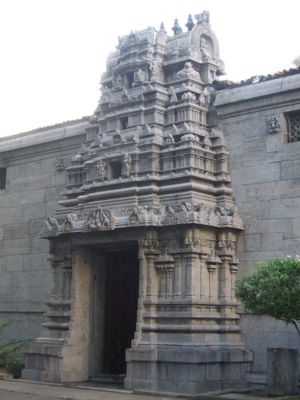 Main entrance for the Goddess Parvathi Amman of Sri Ponnambalawaneswarar Temple of Kochchikade, Colombo 13



T

he ninth day of

Navarathri is called "Saraswathy Pooja'. Special poojas, and prayers are offered to Goddess Saraswathy. She is worshipped for wisdom. The final three nights of Navarathri are dedicated to Goddess Saraswathy, and on the third day night Sarawathy Pooja is held.
She is beautifully dressed in a white silk saree with red and gold border, standing in a white lotus background. She plays the veena, which indicates that she plays the melody of life. Cultural events are held on the day of Saraswathy Pooja.